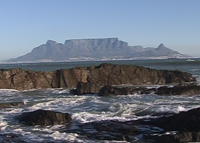 Table Mountain becomes a New World Wonder of Nature
Table Mountain was provisionally named one of the new seven wonders of nature by a global poll on Friday, said accounting firm Grant Thornton.

Table Mountain made the top list organised by New7wonders.com, said spokesperson Martin Jansen van Vuuren. "The voting calculation is now being checked, validated and independently verified, and the confirmed winners will be announced early next year," he said. The results could change during this time.. "South Africa will gain an additional 108 000 international tourists a year due to the increased exposure of Table Mountain as a new seven wonder," he said.

Read more...


---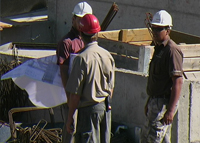 Saldanha set to be Major Cape Development Zone
Although Saldanha Bay held its breath last week as a pricing spat between Kumba Iron Ore and ArcellorMittal threatened 4000 jobs in the town, government indicates the area is likely to see massive development over the long term.

The jobs at Mittal's Saldanha plant are safe for now due to an interim agreement brokered between it and Kumba, and there is talk of another 40 000 jobs being created from scores of billions of rands to be invested in Saldanha as an Industrial Development Zone over the next 20 years.


Read more...


---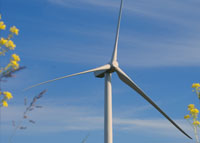 Niche Tourism and Wind Energy Investments at Saldanha
The answer is blowing in the wind. In May, the town of Darling in the West Coast District Municipality became home to South Africa's first wind energy farm.

The R75-million project is the first of its kind in the country to generate electricity from wind power on a commercial basis. In light of South Africa's recent electricity concerns, the global stance on alternative energy production and the forecast success of the project, it could be the first of many. The wind farm has four turbines and can supply 5.2-megawatts of electricty, all of which will be sold to the City of Cape Town as part of a long-term power purchase agreement.

Read more...